HK Hesin International Business Co.,Limited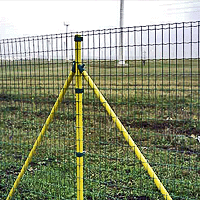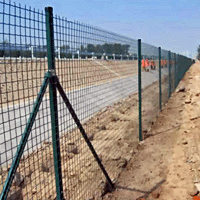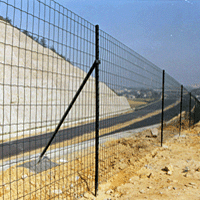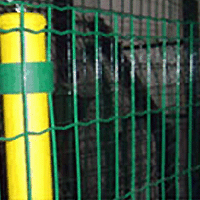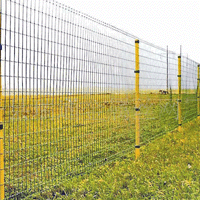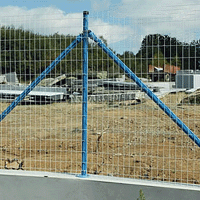 Euro fence usually refers to pvc coated welded wire mesh fence.The panels and posts are jointed together with the special plastic clamp or height strength steel wire clamp. Euro fences are easy to install, and very solid.

Mesh sizes can be 2", 2.5", 1.5" or others.
Wire diameter before coated and after coated for mesh 2" is usually 2.0mm and 2.50mm separately.

Tensile strength of wire fence:
Horizontal wire 400/550 N/mm2
Vertical wire 750/950 N/mm2
Wire treatment:
Vertical wire: straight galvanized wire pvc coated.
Horizontal wire: Crimped wire pvc coated.
Packing: Packed in plastic foil with both end protected by carton disks.

Europe type fences can be supplied with fencing posts.

Post for Euro Fence:
Material: Two kinds mainly. One is black steel without galvanizing or spray painted; another choice is zinc coated hot dipped with spray painted.
Home
|
About Us
|
Products
|
Contact Us
Add: NO. 1-1603, GuanLi Building, GuangAn Street, ChangAn District, Shijiazhuang, Hebei, China. ZIP: 050051
Tel: 86-0311-87703513 Fax: 86-311-66694800 Email:
sales@fence-sales.com
CopyRight @ Hesin International - mesh fence wire mesh manufacturer