HK Hesin International Business Co.,Limited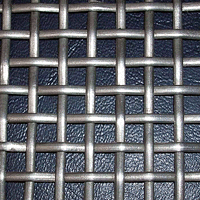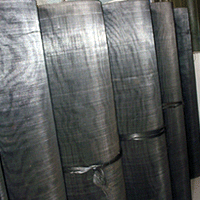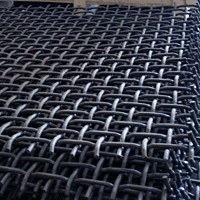 Square wire mesh is made of selected low carbon iron wire with precision construction,uniform mesh,fine rust-resisting and durable function.We offers galvanized square wire mesh crimped or plain woven, with different roll size, mesh counts, opening and wire diameter. Standard sizes, from 3x3mesh to 60x60mesh. Square wire mesh has fine features of neat & precise, sturdy structure, durable& strongly rust-resistant and fine anti-corrosiveness.

It is widely used in industries and constructions to sieve grain powder,filter liquid and gas,for other purposes like safe guards on machinery enclosures, Besides,it is widely applied for the substitute of wood strips in making wall and celling.
Mesh/Inch
Wire Diameter(mm)
Aperture(mm)
2mesh x 2mesh
1.6
11.10
4mesh x 4mesh
1.0
5.35
6mesh x 4mesh
0.80
3.43
8mesh x 8mesh
0.60
2.57
10mesh x 10mesh
0.50
2.04
12mesh x 12mesh
0.50
1.61
16mesh x 16mesh
0.40
1.18
20mesh x 20mesh
0.30
0.97
30mesh x 30mesh
0.23
0.62
40mesh x 40mesh
0.21
0.43
50mesh x 50mesh
0.19
0.32
60mesh x 60mesh
0.15
0.27
Technical Note: Standard roll width: 0.6m-1.5m
Home
|
About Us
|
Products
|
Contact Us
Add: NO. 1-1603, GuanLi Building, GuangAn Street, ChangAn District, Shijiazhuang, Hebei, China. ZIP: 050051
Tel: 86-0311-87703513 Fax: 86-311-66694800 Email:
sales@fence-sales.com
CopyRight @ Hesin International - mesh fence wire mesh manufacturer