HK Hesin International Business Co.,Limited
Home
>> Stainless steel wire mesh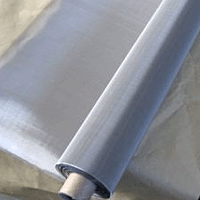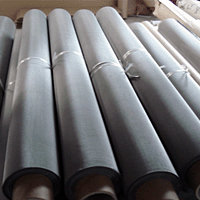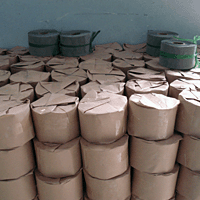 Our stainless steel wire mesh products are generally made of stainless steel Type 302,304,304L,316,316L,321 and 430 etc. We produce wire cloth in all kinds of forms. The weaving is determined according to our customers' specific requirements, such as the material, the wire diameter, the size of the mesh , width and length. Stainless steel is selected for their wear-resisting, heat-resisting, acid-resisting and corrosion resisting characteristics. Many different grades of stainless are used in wire cloth.T304 is the most common, but other are used in specific applications to take advantage of each grade's unique properties. The wire mesh made of stainless steel is extensively used in mining , chemical industry, food industry and pharmaceutical industry.

Material:304 304L 316 316L
Weaving pattern: plain weave and twill weave.
Property: Acid resisting, alkali resisting, heat resisting, durable
Use: Sifting and filtering in acid and alkali conditions. Slurry net in petroleum, sifting and screening mesh in chemical and chemical fiber industry, acid washing mesh in electric plating industry.
| | | |
| --- | --- | --- |
| Mesh/Inch | Gauge SWG | Wire Diameter mm |
| 3 | 14 | 6.27 |
| 4 | 16 | 4.27 |
| 5 | 18 | 3.86 |
| 6 | 18 | 3.86 |
| 8 | 20 | 2.26 |
| 10 | 20 | 1.63 |
| 20 | 30 | 0.95 |
| 30 | 34 | 0.61 |
| 40 | 36 | 0.44 |
| 50 | 38 | 0.36 |
| 60 | 40 | 0.30 |
| 80 | 42 | 0.21 |
| 100 | 44 | 0.172 |
| 120 | 44 | 0.13 |
| 150 | 44 | 0.108 |
| 160 | 46 | 0.097 |
| 180 | 47 | 0.09 |
| 200 | 47 | 0.077 |
| 250 | 48 | 0.061 |
| 280 | 49 | 0.060 |
| 300 | 49 | 0.054 |
Home
|
About Us
|
Products
|
Contact Us
Add: NO. 1-1603, GuanLi Building, GuangAn Street, ChangAn District, Shijiazhuang, Hebei, China. ZIP: 050051
Tel: 86-0311-87703513 Fax: 86-311-66694800 Email:
sales@fence-sales.com
CopyRight @ Hesin International - mesh fence wire mesh manufacturer