Fiberglass mesh is suitable for those application that additional strength and resistance is needed. Coated fiberglass mesh is designed to work as reinforcement in cementation applications such as an underlayment for floor or countertops in new construction and remodeling.
We supply various fiberglass mesh include:
.
Alkaline-resistant fiberglass mesh
.
Self- adhesive fiberglass tape
.
Fiberglass reinforced net for grinding wheel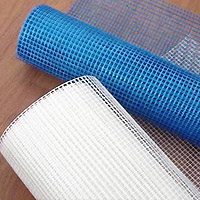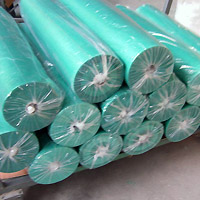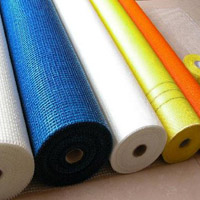 ALKALINE RESISTANT FIBERGLASS MESH
Alkaline-resistant fiberglass mesh ,fiberglass mesh is woven by fiberglass yarn, and then coated by alkaline resistant glue. It has fine alkaline-resistant, high strength, etc. As an ideal engineering material in construction, it is mainly used to reinforce cement, stone, wall materials, roofing, bitumen, gypsum, waterpoof and so on.
Our best quality ability :
1) Mesh of warp and weft mesh is very straight;
2) Coating enough alkaline resistant glue and keep 60% - 80% strength after testing in Naoh 28 days later
3) Made by C-glass or E-glass fibers woven roving as basis material, and then treated with acrylic acid copolymer liquid
4) Mesh size from 2mm x 2mm to 15mm x 15mm, weight : 50 g/m2 to 300 g/m2
Main sizes:
5mm x 5mm/75g/m2, 90g/m2, 125g/m2, 145g/m2, 160g/m2,etc.
4mm x 4mm/75g/m2, 90g/m2, 110g/m2,125g/m2, 135g/m2, 145g/m2, 160g/m2, etc.
10mm x 10mm/90g/m2, 110g/m2, 125g/m2, 135g/m2. 145g/m2, 150g/m2,160g/m2,etc. 2.85mm x 2.85mm/60g/m2, 75g/m2,etc
plain weave : 10X20mesh/inch:60g/ m2,etc
5) Packing
Inner packing: shrinkage packing one roll ,then 30 to 52 rolls/pallet or 4 rolls/carton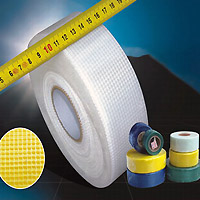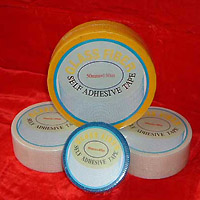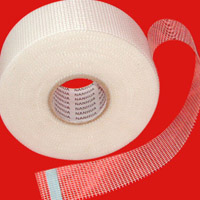 SELF-ADHESIVE FIBERGLASS TAPE ,DRYWALL JOINT TAPE,FIBERGLASS TAPE
Fiberglass mesh tape is woven from fiberglass bulk yarn, then coated with alkaline resistant glue and adhesive glue. then cut into different size.
This tape is very strong self- adhesive and used in various construction applications. These include reinforcing wall cracks, board cracks, plasterboard cracks and marble cement; in addition to repairing drywall joints.
Best quality ability as below
1) best adhesive glue imported from Germany
2) Strong adhesive now and future
3) strong adhesive is valid one year
4) keep strong stick in the cold Winter
5) excellent design packing
6) not supply poor quality at cheaper price
These tape is poor adhesive and no adhesive in cold Winter
Specifications:
1) Mesh size: 2.85 x 2.85mm (9 x 9 mesh), 3.2 x 3.2mm (8 x 8 mesh)
2) Weave: leno
3) Width: 50mm, 100mm, 150mm, 200mm, 1000mm, 1200mm, 1500mm, etc.
4) Length of roll: 20 m to 900m, Any demand length is available, or according to client requirements
5) Colors available: white , yellow, grey, silver , blue, black, etc.
6) Main size: 50mm x 90m, 50mm x 45m, 50mm x 20m, 50mm x 153m
7) packing: Inner packing: shrink packing or plastic bag,
Outer packing: 24 rolls or 54 rolls or 72 rolls/carton or pallet packing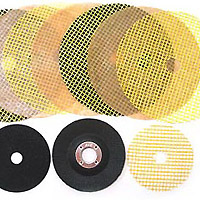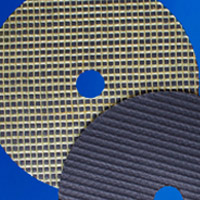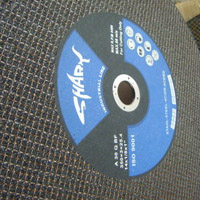 Fiberglass reinforced net for grinding wheel
It's cut by puncher from reinforcing netlike fiberglass cloth for grinding wheel. The cloth was coated with phenolic resin and epoxy resin, and then was baked.
Our products are divided into two big types. One type is nets coated with adhesive-bonded fabric and nets coated with black paper. The other type is pure net.
Then netlike piece is widely used as the basal material of grinding wheel which adopts resin as adhesive agent. The grinding wheel which is made with this basal material has properties of excellent heat resistance, cutting at high speed and great structural strength.
Specification of fiberglass cloth for reinforced disc :
5x5 mesh: 150g/m2, 160g/m2, 190g/m2, 230g/m2,270g/m2, 320g/m2,350g/m2,370g/m2
6x6 mesh: 188g/m2, 230g/m2 8x8 mesh: 260g/m2, 245g/m2
14x14 mesh: 85g/m2 16x16 mesh: 160g/m2
Other sizes can also be supplied according to customers' requirements.
Common size of Fiberglass reinforced disc for grinding wheel is 76mmx17mm,
100mmx17mm, 114mmx23mm, 142mmx23mm, 177mmx23mm, 228mmx23mm,
298mmx26mm, 303mmx26, 342mmx26mm, 353mmx26mm, 396mmx33mm and etc.
Every two pieces of discs can put wax paper between them, and each piece of disc can put black paper together when packing into the poly bag.
VOLATILES
CONTENT(%)
INSOLUBLES CONTENT(%)
RESIN CONTENT(%)
OUTSIDE DIAMETER(mm)
INSIDE DIAMETER(MM)
STRENGTH CN/TEX
=10
=10
26~34
?70~?800±1.5
?10~?60±1
=35