HK Hesin International Business Co.,Limited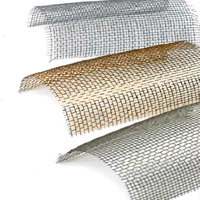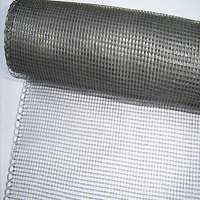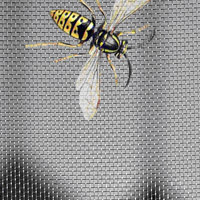 Materials: low carbon steel wire, stainless steel wire ,Al-Mg Alloy wire, galvanized wire, PVC wire , aluminum wire.
Uses: used for industrial purposes, window doors and poultry's guards, sieves, filters and other purposes.
We can produce all kinds of window screening according to customer's requirements.
Description
Specification
Application
Mesh
Wire Gauge
Size
Galv. iron wire mesh
10x10

BWG31
BWG32
BWG33
BWG34

3'x100'
4'x100'
1x25M
1.2x30M
1.5x25M

Electric galvanized

after weaving.

White or light-blue

14x14
16x16
18x18
18x14
22x22
24x24
30x30
Enamelled iron wire mesh
Same as above
Green or dark green
Aluminium iron wire mesh
Same as above
Silver
Aluminium wire mesh
Same as above
Material: Al-Mg alloy or pure aluminium
Fiber glass wire mesh
12x12

BWG31

BWG32

3'x100' 4'x100' 1x25M 1.2x25M
All kinds of color
14x14
16x16
16x14
18x16
18x14
Plastic wire mesh
12x12
Same as above

Mesh 12,14,16: hinged weave.

Mesh 18,22,24: plain weave

White , blue, green, etc.

14x14
16x16
18x18
22x22
24x24
30x30
Stainless steel wire mesh
14x14

SWG38
SWG37
SWG36
SWG35
SWG34

3'x100'
4'x100'
1x25M
1.2x25M

Material:304,316,316L
16x16
18x18
18x14
20x20
PVC wire mesh
12x12

BWG31

BWG32

Same as above
Fit in with petroleum, pipeline, package, all kinds of color
14x14
16x16
18x18
Home
|
About Us
|
Products
|
Contact Us
Add: NO. 1-1603, GuanLi Building, GuangAn Street, ChangAn District, Shijiazhuang, Hebei, China. ZIP: 050051
Tel: 86-0311-87703513 Fax: 86-311-66694800 Email:
sales@fence-sales.com
CopyRight @ Hesin International - mesh fence wire mesh manufacturer